Radio
I caught the radio bug at an early age. I have a general class amateur license (Callsign: N1jLV) and a third class radiotelephone operators permit.
Use the menus above, or click on this link to see some other radio related musings. http://westerling.com/?cat=17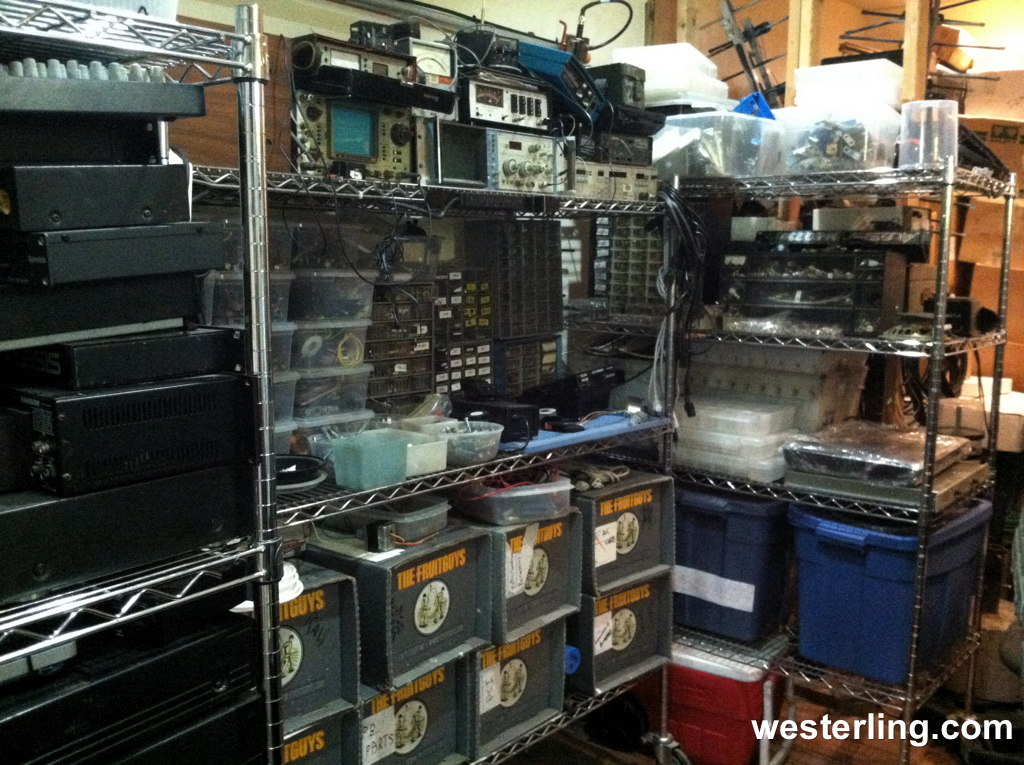 The workshop (also sometimes referred to as the "man cave") is where I do my electronics work. He's a shot of the parts wall. You'll see the bins which have all of the replacement parts and pieces sorted and ready to be put to use. Also above there are some of my measurement devices. You […]
Read/Hear more...