One of the fun things I was invited to do while in Cleveland studying at Telarc records, was to be an "extra" on a Peter Schickele CD. If you look on the liner notes for "Dysfunctional Works for Keyboard", you'll see my name as a "pickle player".
I'd been a lifelong fan of Peter Schickele and it was undoubtedly a thrill to go to Commercial Recording Studios for this recording…even if it was playing "Mary had a little lamb" on a small green plastic thing. However there were some big learnings that I remember well:
1) the other "extras" didn't know about things like ensemble blending that you learn in choir. This took some time to refine.
2) Peter was not particularly jovial at all on this session. The "comedy" we were creating was carefully crafted and meticulously executed. This made the recording session pretty stressful actually.
In the end I asked Peter to sign my dill piccolo, and I put together a little frame that to proudly memorialize the experience. I figured now's a good time to post it online for everyone to see: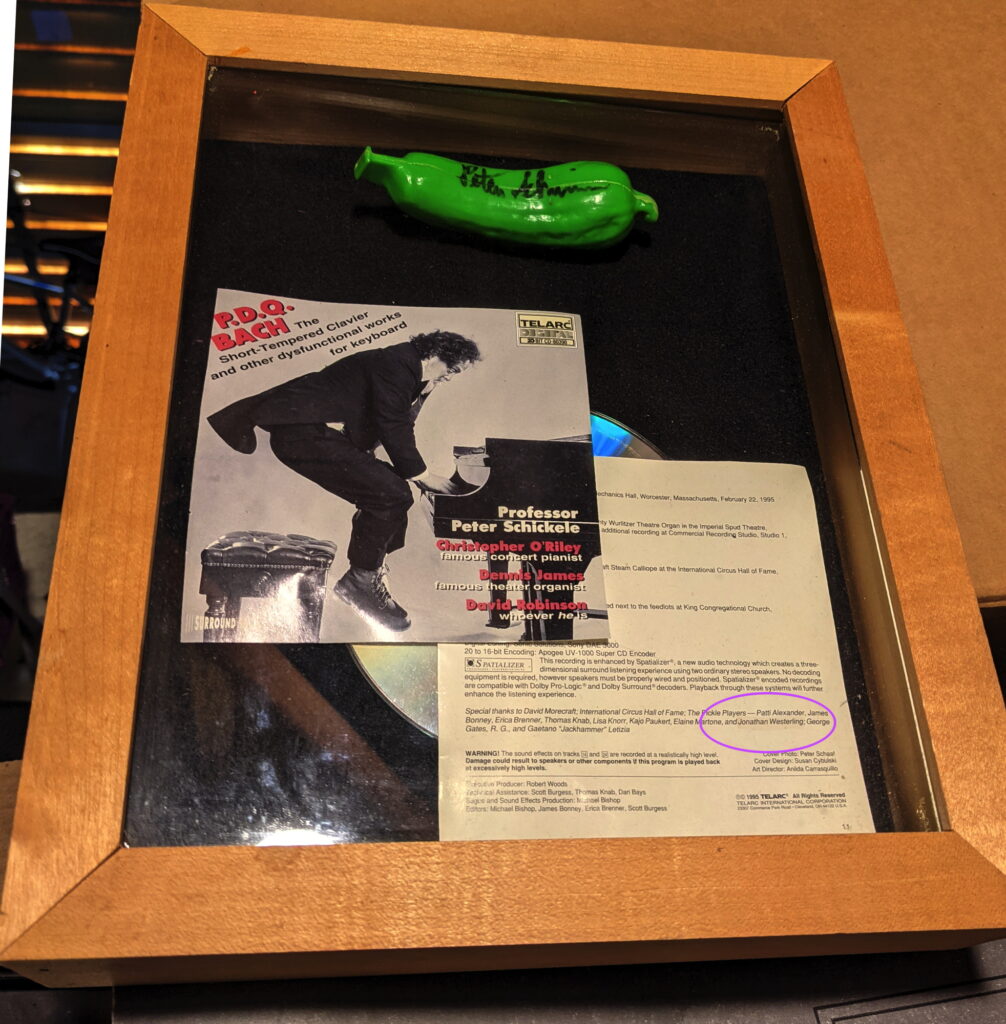 Comments & Responses