My Tech Projects
Update: I started a Medium blog with some of the smaller "hacks" that I do on a regular basis. Check that out for inspiration, or look below for more in-depth projects like:
• Circuit Construction (GPS, RF amp, FM-PLL, UHF comm)
• Antenna testing, design and construction (UHF, mobile, ham, AM transmit)
• Wireless Regulations (Federal regulation interpretation, State zoning implications, FCC notices, OET certification)
• Component level repair (Mac, Audio, Hacker/Maker, RC aircraft)
• Fiddling with low profile vehicle transmit antennas
• Sorting the library of electronic parts in my workshop (i.e. the "man cave")
Here's some more: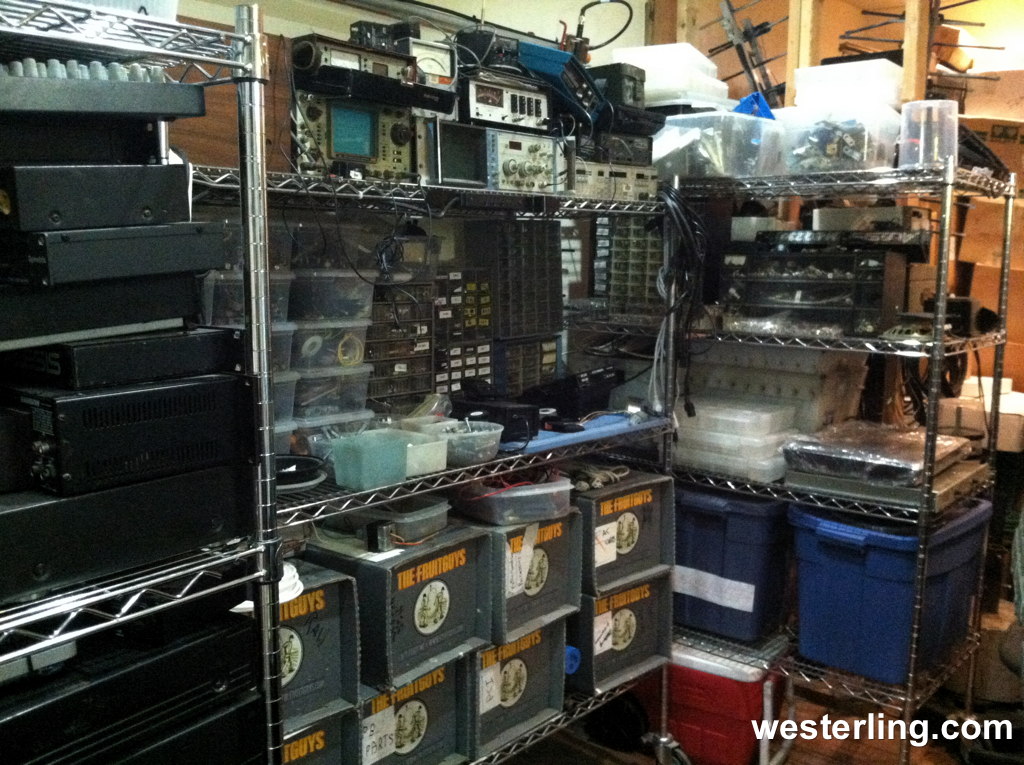 The workshop (also sometimes referred to as the "man cave") is where I do my electronics work. He's a shot of the parts wall. You'll see the bins which have all of the replacement parts and pieces sorted and ready to be put to use. Also above there are some of my measurement devices. You […]
Read more...