Radio
I caught the radio bug at an early age. I have a general class amateur license (Callsign: N1jLV) and a third class radiotelephone operators permit.
Use the menus above, or click on this link to see some other radio related musings. https://westerling.com/?cat=17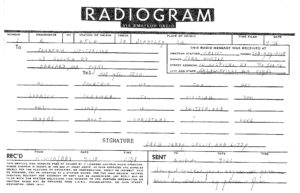 Back in the 90s when I first got my ham radio license, I joined the local traffic net  out of Waltham Massachusetts. This net would meet every night at the same time and served as the "last mile" delivery link for messages sent via ham radio. It was the beginning of the internet, so its […]
Read/Hear more...