Airport Archeology
I have visited hundreds of closed airfields around the US and amassed a personal library  of thousands of charts, directories, and photographs pertaining to the history of aviation in America going back to the 1920's. The results of this work are included in hundreds of articles pertaining the history of various airports. You can read about them at our abandoned airports website.
Thanks to Paul Freeman who is the site's originator and editor for his encouragement and support over the years.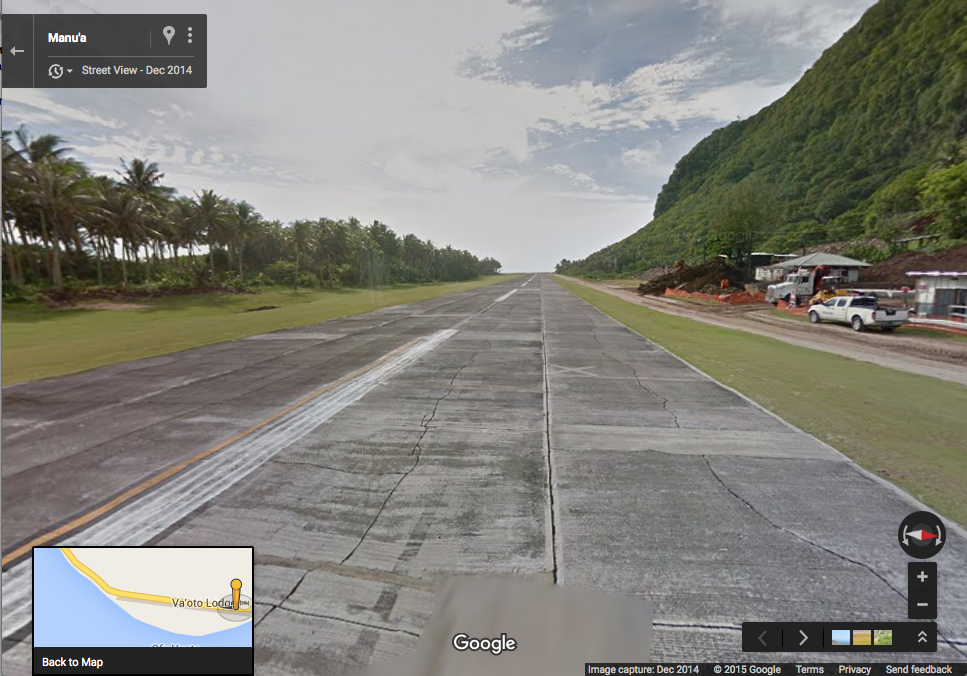 I was recently doing some research on the airfields of the Southern Pacific. Much to my surprise I discovered that on the island of Ofu, it seems that for some reason the vehicle taking the Google Street View photos chose to drive down the active runway of the island's little airport instead of on the […]
Read more...