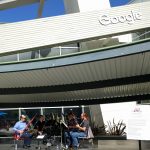 One of the neat things about working in a big company is the varied interests you'll find amongst the people who work there. But where else but at Google could I find not one, but THREE excellent bassoon players? After discovering each other, we worked up a repertoire. We performed a few times that we can share publicly:
Just as Summer was winding down this year, we put on our own lunchtime concert in the courtyard of the main campus.  Here are some recordings from that concert:
1. GBQ_washington_post

- Washington Post March - Google Bassoon Quartet
2. GBQ_bach_air

- Bach Air - Google Bassoon Quartet
And a link to a video of our final number: Stars and Stripes Forever!
We also performed Alexandre Silvario's arrangement of My Favorite Things at a "Salon" in the Googleplex lobby. Video link
The Google Bassoon Quartet included:  Ariel Backenroth, Kendrick Boyd, Yuning Chai, Sanna Wager, and Jonathan Westerling.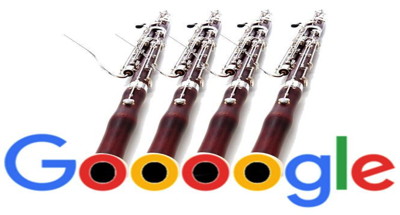 Comments & Responses