I have just finished restoring a "Mandolin Zither"! It dates from 1900 but despite its age and the interesting history behind the instrument, its not worth very much. Even so, the curious reader or woodworker might enjoy the story below:
This type of instrument was actually invented by Friederich Menzenhauer a German who patented it in 1894. Several Companies in the US made these at the turn of the 20th century, each with their own colors or string arrangements to make theirs unique. Each instrument would usually have a label customized for the area sales company who would sell them locally door-to-door.
Much like vacuum cleaner salesmen, they would go from house to house in poorer areas where people could not afford a piano.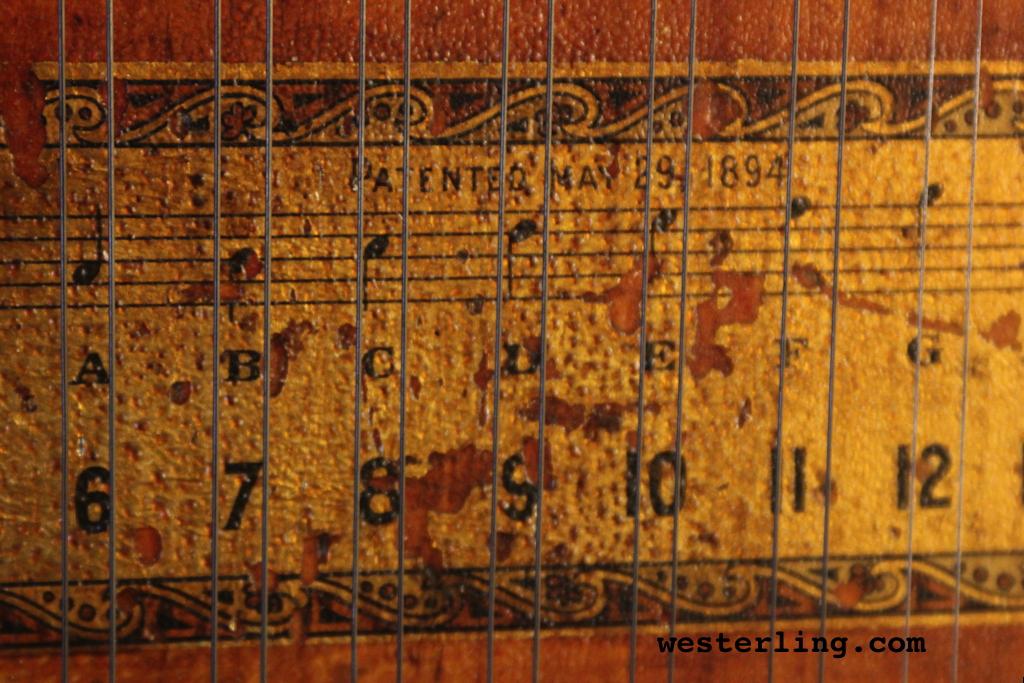 The instruments were easy to play (they had numbers instead of letters so you didn't have to read music) and made for an impressive demonstration. Convinced they could make music at home, the buyer would pay a down payment (which probably more than covered the cost of the instrument), and owed three subsequent monthly payments each of about $20. Popular song charts were also available for purchase by mail.
It was a bit of a racket since with so many strings they were difficult to keep in tune, so the majority of them were quickly thrown up in to the attic whether or not the following payments were made.
The leading company, Oscar Schmidt was quite successful with these practices until the depression slowed business down. It survives to this day, and amongst other things Schmidt popularized the somewhat similar "autoharp" which became quite popular in schools through the 1960's and 70's.
My "Mandolin Zither" was sold by the "Twentieth Century Conservatory of Music" at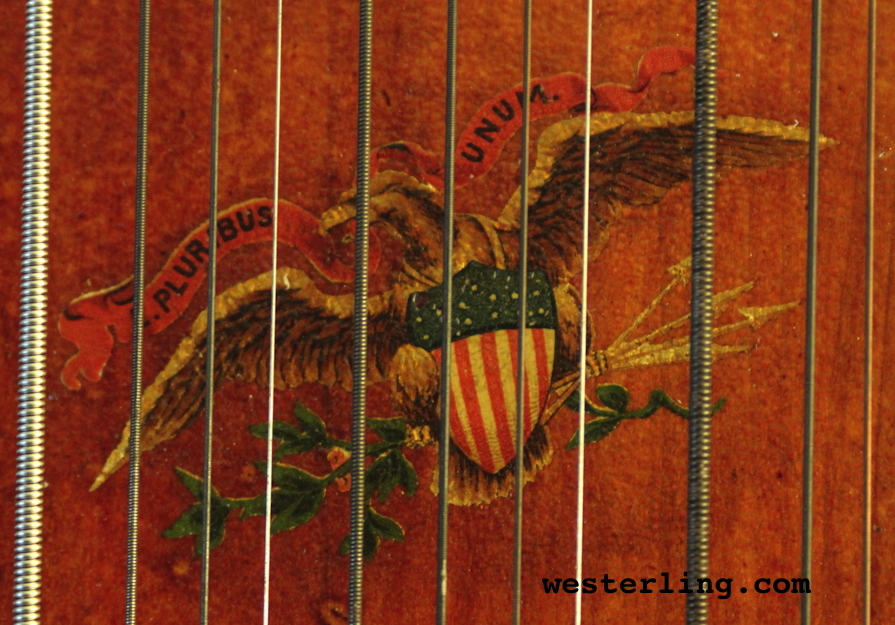 Golden Gate and Filmore which only existed for a few years and probably only sold these instruments.  Technically it is aIt is a double-strung chord-zither called the Phonoharp 4/30 (No. 2 1/4). The 4, in 4/30, is the number of chords on the left of the instrument; the 30 is the number of melody strings  to the right (15 pairs = 30 strings).  I found this one at a nearby Yard Sale for $10 and it was in decent shape so I couldn't say no.  Restoration took about two weeks and is all original, except for a few of the missing strings which were replaced by modern steel. There is a difference in the old vs. new strings even after rust removal.  
It looks great and even holds its tune pretty good. Once I practice a bit, I might post a video of how it sounds. Oh, if you found this page because you have a similar instrument and want it restored, I can highly recommend Ron Cook in Santa Cruz who has done a number of these over the years with great success.  
Comments & Responses