Updated! as of July 2022
SUMMARY
There are a few articles and a bunch of blog posts, often full of factual errors, which talk about an interesting phenomenon that happened in the late 1960s and early 1970s at major US Airports. It was an idea put forward as a way to add more takeoffs and landings without having to buy or fill land for new runways. The approach was referred to as STOL (Short Takeoff and Landing). While this concept is still used in places where longer runways are just impossible to build, the idea never took off (pardon the pun) and these runways disappeared after a short time. But, for a few years, some of the biggest commercial airports constructed comparatively tiny runways right next to their big ones. These small runways (4,000 feet or less than half the length of regular ones) allowed specially equipped small passenger planes (like the DASH-7 and Twin Otter) to take off and land and save the larger runways for bigger jets.
Over the last several decades, I have collected one of the largest libraries of airport directories I'm aware of, which is now digitized and OCR'ed. Here are some images from my collection showing the official documentation of tiny runways at the top-30 busiest US Airports.
Got any corrections or insights to share? Use the comments form below to send them my way!
THE STOL AIRPORTS:
For a brief time LAX, Los Angeles International, had five runways! (This is great trivia for you airplane geeks) From 1977 to 1979, a portion of the southernmost taxiway was converted into an STOL runway. It was designated 8/26 and measured 3000′ x 75′. I don't know which companies used this runway at the time, but did manage to find a USGS aerial photo of the runway while it existed:
---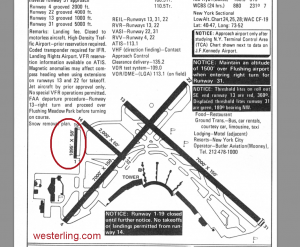 LaGuardia had the world's first STOL runway 1/19 in 1968. But most people have forgotten that there were actually two! The ORIGINAL short runway at LaGuardia was only 1095ft long! It was supplemented a year later by a longer(!) STOL runway at 2000ft which stayed in operation for several years.   (image source: 1972 Flight Handbook)
---
JFK's STOL runway 14/32 was fairly well known since it lasted from the 70's into the 90's before it was decommissioned. Does anyone have a video of this runway in use? If so, please send it my way.
*UPDATE* I just discovered a Jeppesen Approach chart from August 1968 which includes a diagram of New York's JFK with a total of three STOL runways!
---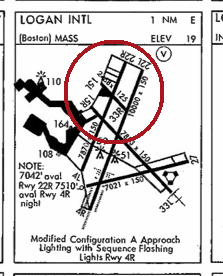 Boston Logan (BOS) has had two tiny runways. Runway 15L/33R is  technically not a STOL runway since this tiny runway predates the concept of STOL. I spoke with to Tom Kinton (ex-CEO of Massport), and he said this was originally built in the mid 60s as the beginnings of a parallel runway that was never able to reach its full length due to community opposition.  Here we see it depicted on an airport diagram from 1967. (source: Aerodrome Sketches)
But, for a brief period, Logan also had a legit STOL runway. Taxiway S was repainted as an 1,800 ft STOL runway called 18/36 from 1969 to 1971. Here we see the STOL runway depicted in the Eastern States Flight Handbook.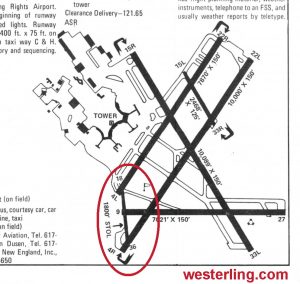 While the STOL runway was short lived, Logan's original "little 15"  runway is still in existence today! It is used by general aviation and by Cape Air allowing these smaller aircraft to avoid delaying larger ones. In fact, I think this is the shortest runway at any of the 30 busiest US Airports. Here's a video of a small plane landing on Boston 33R in 2011.
---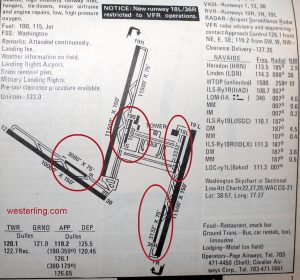 Washington Dulles (IAD) had a whopping four (!) STOL runways in 1974 (Source: Flight Handbook)
---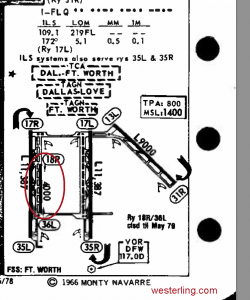 Dallas, TX (DFW) added a single 4000ft runway in 1978 (according to the Flight Guide).
This runway was renumbered 18S/36S and continued in existence until at least 1989 according to this excerpt from that year's AOPA Airports USA: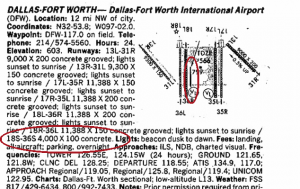 ---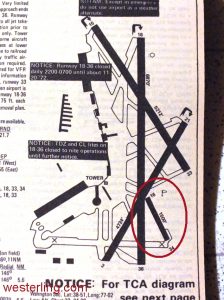 Speaking of Washington DC, National Airport (DCA) had a STOL runway 16/34 for about a year in 1973. (source: Flight Handbook)
---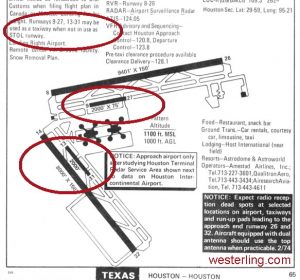 Houston Intercontinental (IAH) created an STOL runway in 1971 (according to the Airman's Guide) and had two in 1974 (image source: 1974 Flight Handbook).
Houston retained its  STOL runway through 1981, though the location of  9S/27S relocated to the eastern part of the airfield.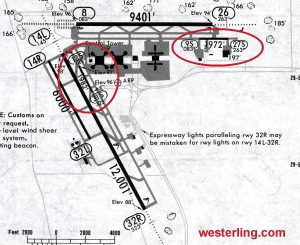 (image source: 1981 Jeppesen Manual)
---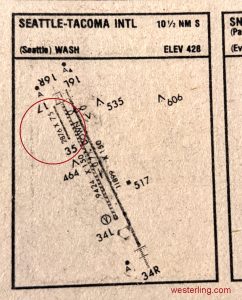 Seattle Tacoma International (SEA) sported a STOL runway; it was numbered 17/35. Theirs was added in the early 1970s and stayed in operation until 1979. (Source: AOPA Airports USA 1978) Today, the remnants of this runway have been extended to create a third full runway at Sea Tac.
---
Did Detroit's (City) Airport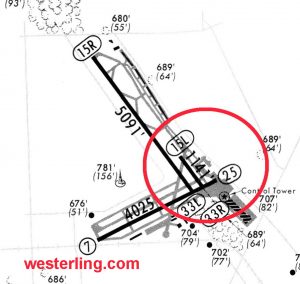 also have a STOL runway? This runway diagram (Jeppesen) from 1968 shows an a tiny 1,141 foot runway near the terminal. Was this to lure STOL operators away from the larger Detroit International?
---
"STOLports"
An honorable mention is reserved for a few passenger-serving airports in the 1970s which consisted ONLY of a short STOL runway:
Disney's short-lived passenger STOLport.
Avon Colorado also had passenger service for a short time at a specially built STOLport.
I'll also note that in the 1970s, many small airports were frequently named "STOLports" since it was a trendy name at the time. But other than the ones I link to above, the others did not have passenger service.
Comments & Responses