I never would have guessed that my first "rehearsal" post-Covid would be playing in a Funk band, but I got an invite to sit in with the horn section of Sinister Dexter for their rehearsal that was scheduled next door.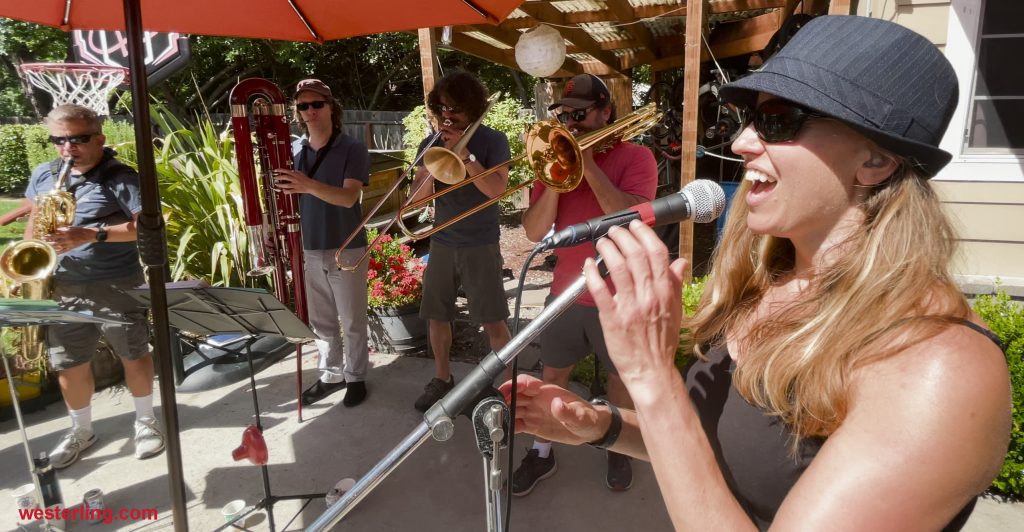 Made great use of the "solo peg" so I could stand up while playing and did my level best to keep up with the charts. I knew most of the songs, but not these arrangements. That said, it was super fun and the onlookers really enjoyed it.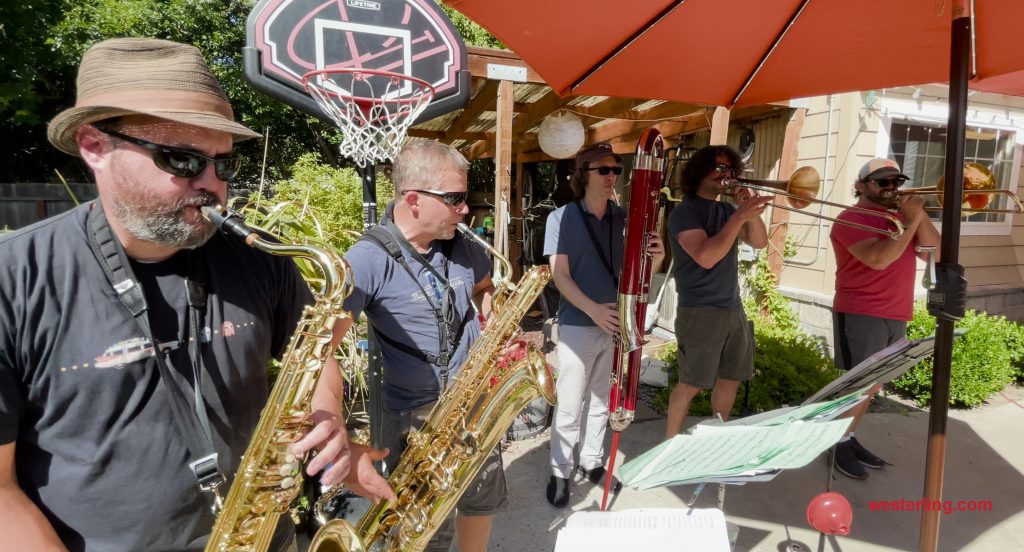 Unfortunately the base bone player didn't bring a book, so I read off the lead trombone stand. On contra, I'm not used to playing the third of the cord that often! 🙂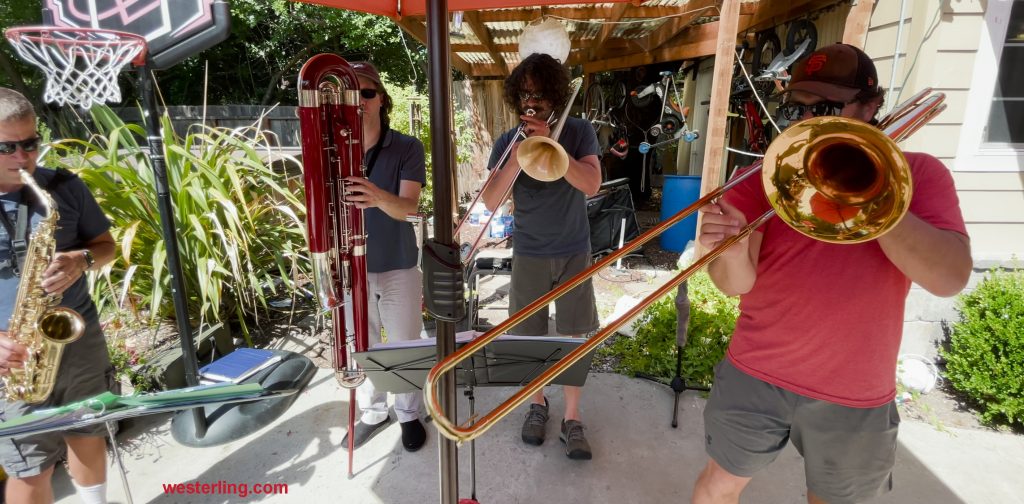 Thanks to David Weekly for the awesome shots!
Comments & Responses