While scanning negatives, I found some shots of a remote "broadcast" that I attended as a kid at the Stone Zoo in Stoneham, Ma. WBUR arranged for some members of the Kids America cast to come up and perform a live radio show. Kathy O'Connell, the Duke of Words (Stuart Leigh ), Susan Dias were all present. Such great programming and such a shame it couldn't be continued.

Here's a panoramic of the stage and audience. Kathy is in purple and Susan is singing a song for the kid on the right side of the stage.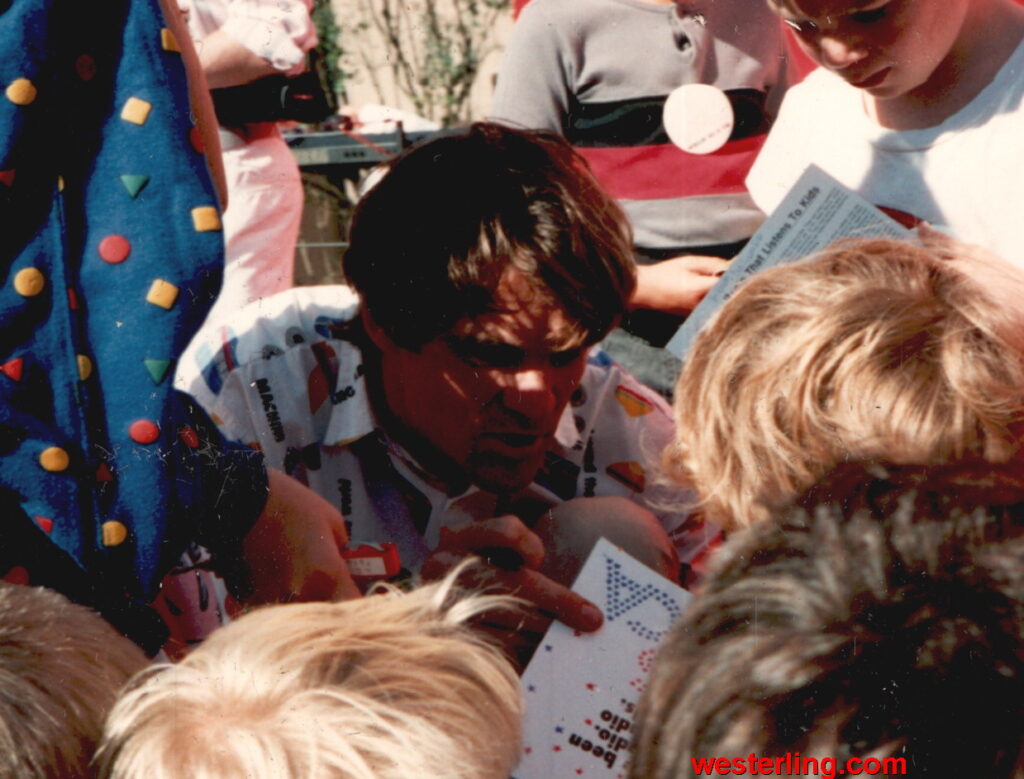 Stuart Leigh a.k.a the Duke of Words was surrounded by kids after his segment.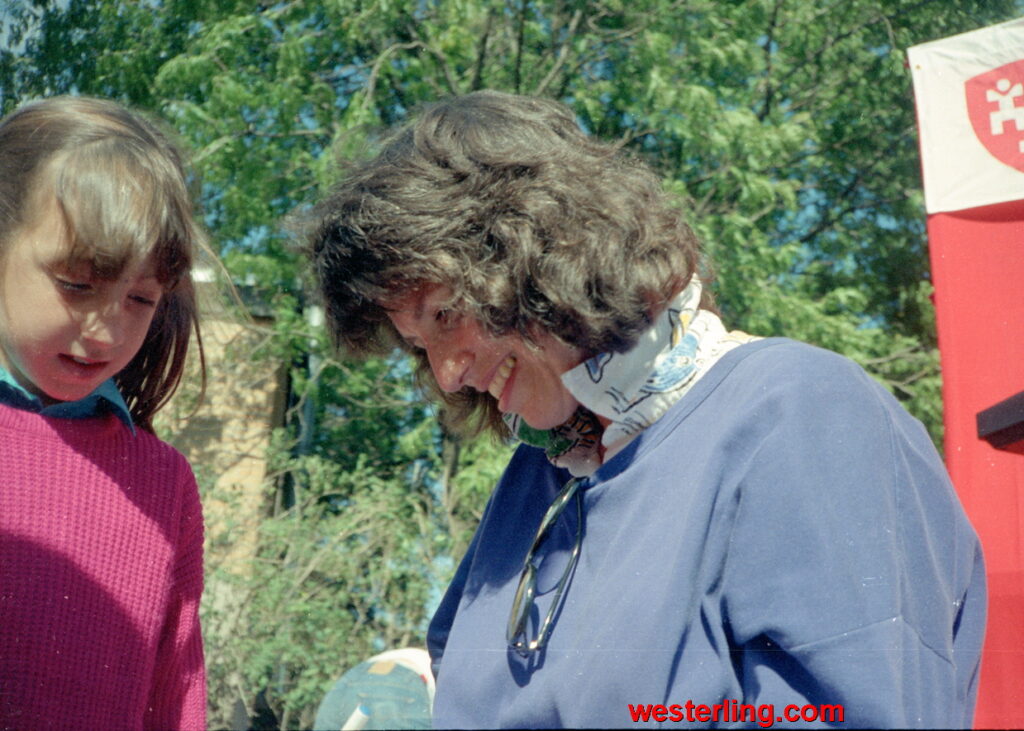 Susan Dias, signing autographs after the show.
As always, if you have any old cassettes of Kids America, please reach out. I have an audiophile audio digitizing setup and would be happy to convert them into MP3s for you at no charge. Its always great to relive these old radio shows!
Comments & Responses