Since 2008, I have been actively involved in audio restoration of vinyl LP recordings (remember those?). Over a period of two years, I have tested various vintage reproduction systems to determine which of a hundred combinations of cleaning methods, needles, and cartridges create the maximum fidelity and why. The work has led to several projects including a record re-release and uncovering the only known recordings of a 1940's tenor from the Metropolitan Opera. I also just completed cleaning and digitizing the complete audio library (all 78 RPM) of 1930's bandleader Larry Clinton
Here's what one of the records looked like beforehand. The disc is covered with dust, oxidation and about 70 years of sitting around.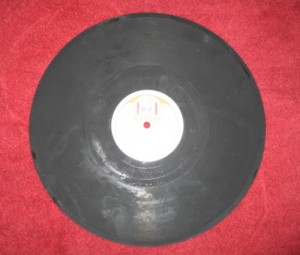 Here's what the disc looks like after cleaning (by hand). This process includes a special tool I invented which spins the record at 7,000 RPM to remove any water before it can dry on the surface.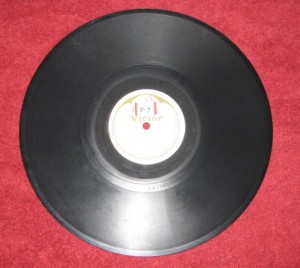 Here's an audio file demonstrating the importance of cleaning the media prior to digital encoding. The first pass you hear is what would happen after a basic cleaning using a diskwasher or similar product. The second pass is after the advanced cleaning process which I use to physically remove as much of the noise from the track as possible since physical  (analog) removal is superior to digatal (post production) dsp. Note there's no alterations to the music, just the level of background noise has been dramatically reduced.
1. 78rpm surface cleaning demo

- Year = 2014
Comments & Responses